B'z Working on New Album with Juan Alderete, Jason Sutter
Posted on August 16, 2016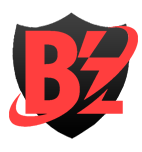 News
A recent and previously unreported blog post by noted bassist Juan Alderete confirms his involvement with a brand new B'z studio album. Longtime fans may recall Alderete's earlier stint in the studio with the band, during which he provided bass on a healthy number of ACTION tracks in 2007 and later three tracks for 2009's MAGIC. Most recently, he contributed to "Vermillion Palace" and "Step to Heaven" on Tak Matsumoto's solo album enigma.
Additionally, he mentions that Jason Sutter is also involved and will be providing drums on select tracks. Fans of Tak's recent live output and studio album may recognize the name. The former Foreigner and Marilyn Manson drummer most recently contributed to Tak Matsumoto's enigma and on all dates of the subsequent live undertaking, Tak Matsumoto Tour 2016 -The Voyage-.
Alderete also notes that he auditioned in 2001 for what would become B'z LIVE-GYM 2002 "GREEN ~GO★FIGHT★WIN~". Famed Mr. Big member Billy Sheehan eventually assumed the role for that tour, though Alderete had made quite the impression which lead to him being called in to provide bass on memorable album tracks "Junjou ACTION", "Ore to Omae no Atarashii Kisetsu", and "Isshinfuran" as well as both "Ichibu to Zenbu" and "DIVE" later. His role in the 2009 sessions alongside Red Hot Chili Peppers drummer Chad Smith was filmed and released as part of the documentary Magical Backstage Tour 2009.
No release date is currently known for the much-anticipated twentieth B'z album, though the normal gestation period for the band's sessions would suggest a release date of late 2016 or, more likely, early-mid 2017. It can also reasonably be expected that the pairing of Shane Gaalaas and Barry Sparks will appear on other tracks for drums and bass respectively and that "Sekai wa Anata no Iro ni Naru" will be included.