B'z Return with New Song "Fukiarenasai" in Shippuu Rondo Film
Posted on September 12, 2016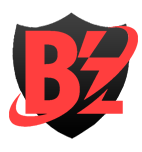 News

After several quiet months on the B'z front spent in and out of the studio, the first of their latest efforts has finally been unveiled in the form of a new song entitled 「Fukiarenasai」 (フキアレナサイ, Blow Violently). The decidedly hard-rock number will serve as the theme to the new action-comedy film Shippuu Rondo which is due for release nationwide in Japan beginning November 26th. The first sample of the song may be heard in the film's trailer embedded below.
The movie is based on the novel by famed Japanese mystery writer Keigo Higashino and stars acclaimed actor Hiroshi Abe. Production on the film began in February and ran through mid April of this year. Of the project and its tie-in theme, B'z shared the following message:
Having read the novel Shippuu Rondo, which this movie is based on, while it is an action movie that has its extravagant and sometimes funny moments, the thing that stood out the most is that every character believes in their own way. The resulting conflicts are portrayed in great detail. We have made 「Fukiarenasai」 as the product of this state of mind overlapped with the fiercely dancing snow. Please enjoy the story along with its intense visuals.
「Fukiarenasai」 itself does not yet have a release date but is could appear on the next B'z studio album alongside 「Sekai wa Anata no Iro ni Naru」.