B'z New Years Message 2017: New Material in the Works to Follow Solo Projects!
Posted on January 2, 2017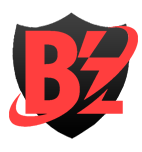 News
We at OFF THE LOCK wish everyone a happy new year! Per usual, B'z have released a message for their fanclub members to celebrate the beginning of a new year. It appears that this year we'll be able to look forward to a new B'z album! But first, Tak and Koshi will be embarking on their solo collaboration projects. On September 21st, 2017, B'z will celebrate their 29th anniversary since their formation in 1988, and enter their 30th year as a band. For sure, preparations for the 30th anniversary Pleasure 2018 tour are already underway and will be announced around that time.
Check out the subtitled video below for more details!