B'z SHOWCASE 2017 -B'z In Your Town- Dates Announced!
Posted on April 25, 2017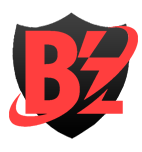 News
B'z has today announced their first "B'z in Your Town" SHOWCASE in eight years. Their last one dates back to 2009, in which they performed at eight venues as part of B'z SHOWCASE 2009 -B'z In Your Town-. The 2017 SHOWCASE is not meant as a warmup gig for an upcoming tour, but is rather meant to bring B'z to remote locations to perform in small hall venues. As such, tickets are highly limited.
For the first time, there will be two rounds of ticket lotteries: Fanclub exclusive and CLUB-GYM exclusive. The fanclub exclusive ticket lottery will accept entries from May 1st to May 15th, while CLUB-GYM members can enter the CLUB-GYM exclusive ticket lottery from June 1 to June 11. Results of the ticket lottery are to be announced on May 23rd for fanclub members and June 17th for CLUB-GYM members.
B'z SHOWCASE 2017 -B'z In Your Town-
SS Ticket (Fanclub only): 14,000 Yen
S Ticket: 10,000 Yen
Standing (CLUB-GYM only): 10,000 Yen
July 13 — Kumamoto Prefectural Theater
July 18 — Shunanshi Bunka Hall
July 20 — Fukuyama Hall of Arts and Culture Reed & Rose (Big Hall)
July 22 — Tsuyama Cultural Center
July 23 — Toyonaka Performing Arts Center (Big Hall)
July 26 — Biwako Concert Hall (Big Hall)
July 28 — Honda no Mori Hall
August 1 — Hachinohe City Public Hall (Big Hall)
August 3 — Sakura Hall
August 7 — Tomakomai City Hall
August 9 — Wakannai Cultural Center