B'z LIVE-GYM 2017-2018 Announced!
Posted on June 5, 2017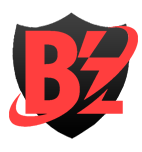 News

Nearly two full years since the close of their last tour, B'z will soon embark on the as-yet untitled B'z LIVE-GYM 2017-2018! The tour will serve to promote the band's upcoming twentieth studio album which is expected to be announced and released in late fall or early winter. The title for the 18-stop tour will likewise be announced alongside the album, and may come around August when the band are playing their currently scheduled music festival showings.
This is the third time the band have staged a cross-year tour, following LIVE-GYM '90~'91 "RISKY" and LIVE-GYM '91~'92 "IN THE LIFE". It is also not unlikely the band will revive "Itsuka no Merry Christmas" for the first time since LIVE-GYM 2011 -C'mon- for the December showings.
The dates announced today are as follows:
Dec. 14/16/17 — Hokkaido Prefectural Sports Center
Dec. 23/24 — Fukuoka Yahoo! JAPAN Dome
Dec. 30/31 — Nagoya Dome
Jan. 7/8 — Tokyo Dome
Jan. 13/14 — Saitama Super Arena (※Performed as a Dome showing)
Jan. 20/21 — Sun Dome Fukui
Jan. 27/28 — Sekisui Heim Super Arena
Feb. 1/3/4 — Kyocera Dome Osaka
The duration of LIVE-GYM 2017-2018 may not appear in line with comparatively massive undertakings like LIVE-GYM Pleasure 2013 -ENDLESS SUMMER- and LIVE-GYM 2015 -EPIC NIGHT- that toured smaller and larger venues alike. While there will certainly be a LIVE-GYM Pleasure 2018 that picks up where this leaves off next year, it's worth noting that 2002's "GREEN ~GO★FIGHT★WIN~" also spanned 18 shows, LIVE-GYM 2003 "BIG MACHINE" was just 12, "MONSTER'S GARAGE" in 2006 was only 17, and "Ain't No Magic" from 2010 was played over 19 dates.