B'z & 7-Eleven Cross Promotion Unveiling This Week?
Posted on June 25, 2017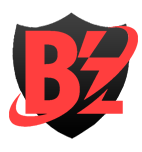 News

Last week, leaks originating on various Japanese message boards indicated B'z may soon be involved in a promotion with convenience store chain 7-Eleven in Japan. Those that have visited Japan have seen how ubiquitous the brand is in the country—in fact, there are more 7-Eleven stores in Japan than anywhere else, responsible for housing over 30% of their locations. Exact details of the promotion are yet to be confirmed, with one unverified post suggesting it could amount to a special live concert for select winners.
Today, apparent confirmation of some cross promotion came with the uncovering of a form on the 7-Eleven Japan website. For every 700 yen spent, there is a chance to receive a lottery ticket for at least a B'z-themed towel and possibly other unannounced prizes. There should be more news announced later this week.