B'z SHOWCASE 2017 -B'z In Your Town- in Tsuyama (07.22.2017)
Posted on July 22, 2017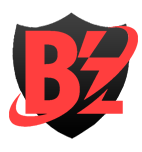 News
The fourth showing for B'z SHOWCASE 2017 -B'z In Your Town- has ended. Most notably, the show which took place in Okayama Prefecture's city of Tsuyama also marks Koshi's professional return to his hometown. The local government has even strewn a B'z-themed banner to commemorate the occasion inside the local city hall (pictured above). Other banners have been erected around the area, which has led to a great deal of fans using it as a backdrop for pictures.
Tsuyama is best known to B'z fans not only as the hometown of Koshi Inaba but also the location of Inaba Cosmetics, a family business operated by his mother and father for decades. The inside of the store has a large collection of rare and unique B'z memorabilia signed by Koshi. It is also not uncommon for Mother Inaba to take pictures with customers.
Though Tsuyama is in the far west of Japan, many fans use it as a point of pilgrimage when the opportunity arises. The city has likewise long embraced its hometown idol and utilized it to drive tourist activity in the region. In fact, many of the tourist maps and sightseeing locations make mention of Koshi directly. After a typhoon struck Tsuyama in 1998, Koshi donated a large sum of money for disaster relief, which netted him an award from the local municipality.
The full setlist is posted below to avoid spoilers for those attending the shows.
PLEASE NOTE: We initially reported "Samayoeru Aoi Dangan" as the third song in the setlist for this tour. In fact, this song has been the much-less-often-played "Sayonara Kizu Darake no Hibi yo" which had not been played live for six years prior to this tour!
B'z SHOWCASE 2017 -B'z In Your Town- Setlist
[July 20, 2017 at Fukuyama Hall of Arts and Culture Reed & Rose]
1. Seimei
2. Liar! Liar!
3. Sayonara Kizu Darake no Hibi yo
4. GO FOR IT, BABY -Kioku no Sanmyaku-
5. Uchouten
6. SAFETY LOVE
7. Hi / GO-GO-GIRLS / Pierrot
8. GO-GO-GIRLS / Mou Hanasanai
9. Hadashi no Megami
10. MY LONELY TOWN
11. Ichibu to Zenbu
12. ONE
13. Sekai wa Anata no Iro ni Naru
14. Shoudou
15. juice
16. girigiri chop
17. ultra soul
—ENCORE—
18. CHAMP
19. Still Alive
Tour Notes to Date
With last performance included where applicable
Seimei / Sekai wa Anata no Iro ni Naru / Still Alive / CHAMP
— Performed for first time
Liar! Liar!
— B'z LIVE-GYM 2011 -C'mon- [6 Years]
Sayonara Kizu Darake no Hibi yo
— B'z LIVE-GYM 2011 -C'mon- [6 Years]
GO FOR IT, BABY -Kioku no Sanmyaku-
— B'z LIVE-GYM 2012 -Into Free- EXTRA [5 Years]
Uchouten
— TV Asahi Dream Festival 2015 [2 Years]
SAFETY LOVE
— B'z LIVE-GYM "Pleasure'91" [26 Years]
Pierrot (7.11)
— B'z LIVE in Namba 2006 [11 Years]
GO-GO-GIRLS (7.11, 7.18, 7.22)
— B'z LIVE-GYM '91~'92 "IN THE LIFE" [25 Years]
Hi (7.13, 7.22)
— B'z LIVE-GYM 2008 "ACTION" [9 Years]
Mou Hanasanai (7.13, 7.18)
— Performed for first time, previously unperformed as a B-side to 2004's "ARIGATO" single [13 Years]
Hadashi no Megami
— TV Asahi Dream Festival 2015 [2 Years]
MY LONELY TOWN
— AEROSONIC (2013) [4 Years]
Ichibu to Zenbu
— B'z LIVE-GYM 2015 -EPIC NIGHT- [2 Years]
ONE
— B'z LIVE-GYM Pleasure 2008 -GLORY DAYS- [9 Years]
Shoudou
— B'z Special LIVE at EX THEATER ROPPONGI (2013) [4 Years]
juice
— B'z LIVE-GYM Pleasure 2013 -ENDLESS SUMMER- [4 Years]
girigiri chop
— TV Asahi Dream Festival 2015 [2 Years]
ultra soul
— TV Asahi Dream Festival 2015 [2 Years]