Tak Matsumoto & Daniel Ho to Play Aratani Theater in Los Angeles!
Posted on July 29, 2017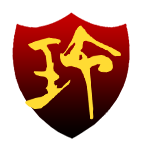 Tak Matsumoto News
It has just been announced that one final date will be played as part of Tak Matsumoto & Daniel Ho Live! 2017 -Electric Island, Acoustic Sea- and this time, it is in Los Angeles on October 14, 2017!
The show is presented by American Honda Motor Co., Inc. and JACCC, the Japanese American Cultural & Community Center. Tickets are on sale now at this link and are listed at $49 for orchestra seating and $39 for balcony options. Unlike with many past B'z shows overseas, there are no special tickets allocated for B'z Party members and all are first come, first serve.
More information on the show can be found here on the venue's website, along with copy promoting the event:
Tak Matsumoto and B'z have rocked Japan's stadiums for 30 years and sold over 80 million records. Daniel Ho's Hawaiian and world music albums span 14 GRAMMY nominations and 6 GRAMMY wins. Together, they present Electric Island, Acoustic Sea, a unique convergence of their island cultures.
The prospect of a stop in Los Angeles was first floated in an interview with Daniel Ho some months ago but given it was not included in the initial announcement and was also not paired with the Hawaii show that served as the tour's finale, we were unsure if it was still happening. Electric Island, Acoustic Sea is available for purchase worldwide on iTunes. We may not have heard the last of the album, however, as November will bring the official list of the Grammy Award nominations and the album is surely being considered given Daniel Ho's own fourteen nominations and Tak's one which resulted in a win with Larry Carlton in 2010.
Tak has previously performed in Los Angeles as part of B'z numerous times, including twice for B'z LIVE-GYM 2002 "Rock n' California Roll" and LIVE-GYM 2003 "BANZAI IN NORTH AMERICA", with one showing for 2011's -long time no see- tour and another for B'z LIVE-GYM 2012 -Into Free- at the since re-purposed Gibson Amphitheater at Universal Citywalk.