B'z Loud-Gym First Event Theme: "GREETING NIGHT"
Posted on August 22, 2017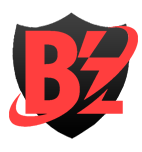 News

As previously announced at the end of July, the first ever B'z Loud-Gym—a monthly fan-centric meetup at numerous clubs and bars around Japan—will take place next month on September 21. Its theme will be "GREETING NIGHT". The first details of what will be shown have just been revealed for the first time and will be sure to please longtime fans.
Sample footage from the "B'z LIVE-GYM COLLECTION" contained in B'z COMPLETE SINGLE BOX will be screened at the venues, along with at least partial performances from B'z SHOWCASE 2009 -B'z In Your Town-! The footage for the latter will be sourced from the band's showing at the Matsumoto Performing Arts Centre on July 30, 2009. Notably, very little footage from the 2009 SHOWCASE tour is publicly available, with only some moments sampled in the Magical Backstage Tour documentary contained on limited edition copies of seventeenth studio album MAGIC.
It is unknown exactly how much footage will be played from the show, though it has long been requested for home video by fans due to the presence of several rarities, including "Crazy Rendezvous", "VAMPIRE WOMAN", "MY SAD LOVE", "THE GAMBLER", and "Kirei na Ai Jyanakutemo".
B'z SHOWCASE 2009 -B'z In Your Town- Setlist
[July 30, 2009]
1. DIVE
2. Shoudou
3. Ichibu to Zenbu
4. BURN -Fumetsu no Face-
5. ZERO
6. Crazy Rendezvous
7. VAMPIRE WOMAN
8. MY SAD LOVE
9. THE GAMBLER
10. Kirei na Ai Jyanakutemo
11. Blue Sunshine
12. Konya Tsuki no Mieru Oka ni
13. Calling
14. juice
15. Samayoeru Aoi Dangan
16. BANZAI
17. SUPER LOVE SONG
ENCORE
18. MY LONELY TOWN
19. ultra soul
A list of all venues participating in the September 21, 2017 event can be found on the official website.