B'z to Appear on Music Station Ultra FES 2017 *UPDATED*
Posted on September 16, 2017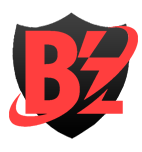 News

UPDATE (6/19): The official Music Station website has been updated with the songs each artist will be performing. B'z will almost certainly be performing at the end of the show as is custom and will be performing "Seimei" and "ultra soul".
It has just been announced that B'z will be appearing on Music Station Ultra FES 2017 as part of the massive lineup that includes AKB48, Maki Ohguro, Sekai no Owari, Tokio, Hey! Say! Jump, Morning Musume '17, Momoiro Clover Z, and Yoshiki of X-Japan alongside most other prominent Japanese music acts of the modern era.
It is unknown what exactly B'z will perform as part of their appearance. Their last showings on television came in late 2014 and early 2015 as part of promotions for their then-latest single "Uchouten". On occasions when the band have no recent release to promote, they often bring songs from the back catalogue such as with their appearance on Music Station SUPER LIVE 2012 where they performed "Ichibu to Zenbu" in its TV debut three years after release. It was paired with their most-performed television song "Ai no Bakudan" in its tenth showing.
The program will air on Monday, September 18, on TV Asahi.