B'z to Provide Theme Song to Upcoming Game Dynasty Warriors 9
Posted on November 17, 2017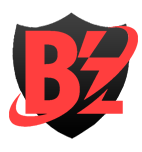 News
Further information regarding B'z upcoming 20th studio album DINOSAUR has been unveiled. The track "King Of The Street" off the new album will serve as the theme song to the Japanese release of upcoming hack and slash game Dynasty Warriors 9 as it is titled in the west (the game is to be published as Shin Sangokumusou 8 [真・三國無双8] in Japan). The games use the Three Kingdoms period of Chinese history as a basis that continue to be romanticized in countless television dramas, movies, and video games.
The game will release on February 8, 2018 in Japan and worldwide on February 13, 2018. The game will be available on PS4, Xbox One, and PC. A special trailer featuring the song has been uploaded by the game's publisher. You can check it out below!
The last time B'z provided a theme song to a video game was 2012's "Into Free -Dangan-" which served as the theme to Capcom's Dragon's Dogma. The song, featured in the trailer below leading up to the game's release, is currently the only B'z song available for purchase on international storefronts and can be purchased for the local equivalent of $0.69 on iTunes worldwide.