B'z ROCK IN JAPAN FESTIVAL 2017 DIGEST Video Now Available!
Posted on November 24, 2017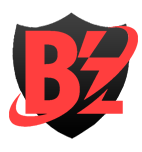 News
Next week's release of the next B'z studio album DINOSAUR will come in three editions: a CD only version as well as DVD and Blu-ray editions. Those sporting bonus video discs feature their full appearance at ROCK IN JAPAN FESTIVAL 2017. The eleven-song appearance ran just over an hour and featured many of their staple hits such as "ultra soul", "Ichibu to Zenbu", and new single "Still Alive".
Today, a video was added to the official B'z YouTube channel with most of the songs sampled. Others, such as "Sayonara Kizu Darake no Hibi yo" and "Shoudou", will be featured on the discs but are not shown here.
CD+DVD / CD+Blu-ray Limited Edition
B'z at ROCK IN JAPAN FESTIVAL 2017
For the first time ever, the limited edition will come in both DVD and Blu-ray-bearing editions and will cover the band's full setlist from ROCK IN JAPAN FESTIVAL 2017. The show featured many of the band's most-beloved hits with some of their most recent output and a few lesser-played gems all in tow.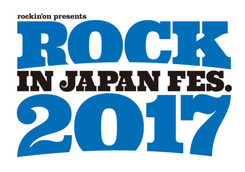 1. Samayoeru Aoi Dangan
2. Liar! Liar!
3. Sayonara Kizu Darake no Hibi yo
4. Uchouten
5. Hadashi no Megami
6. Ichibu to Zenbu
7. Still Alive
8. Shoudou
9. juice
10. girigiri chop
11. ultra soul
CD+DVD / CD+Blu-ray Editions: 4,500yen + tax
CD Only Edition: 3,000yen + tax
The album is due out on November 29, 2017 and can be pre-ordered internationally from the retailers below:
CDJapan: Regular Edition, Limited DVD Edition, Limited Blu-ray Edition
YesAsia: Regular Edition, Limited DVD Edition, Limited Blu-ray Edition
Amazon Japan: Regular Edition, Limited DVD Edition, Limited Blu-ray Edition