DINOSAUR Debuts at the Top of Oricon Daily Chart
Posted on November 30, 2017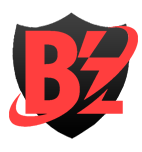 News
B'z have returned with their latest studio album DINOSAUR and have done so at the top of the Oricon charts. First day data shows 107,723 physical copies sold as pre-orders. The numbers are in line with the first day sales of recent studio albums ACTION (109,680), C'mon (111,549), and EPIC DAY (118,540) despite the decreased appetite for physical releases even in Japan—where the drop has not been as drastic as other markets.
Thus far, numbers indicate the album is on track for a debut just under 200,000 physical copies ahead of its digital debut a few weeks later. Second day sales were tracked at 44,271 copies, which is nearly a thirty percent increase over EPIC DAY's sales in the same frame and puts it slightly ahead of its predecessor.
You can also now hear samples of all the album's tracks on the B'z Wiki in the corresponding article. You can expect full details on the album and its production in the near future.