B'z Score 17th Straight #1 Studio Album with DINOSAUR
Posted on December 7, 2017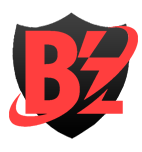 News
The latest B'z studio album DINOSAUR, released just last week, has ranked in at first on the Weekly Oricon Albums chart. The final sales tally proved to exceed expectations with 201,358 physical copies sold—only a four percent decrease from the results garnered by 2015's EPIC DAY. Initial estimates had the album moving under 200,000 copies due to an industry-wide decline in physical sales for non-idol acts.
This is the seventeenth consecutive B'z studio album to premiere at the top spot on the Oricon chart. Including albums of all sorts, it is their twenty-eighth entry to top the charts.
The album will be made available digitally on Japanese storefronts in the near future.