B'z LIVE-GYM 2017-2018 "LIVE DINOSAUR" Setlist (12.31.2017)
Posted on December 30, 2017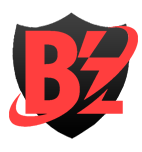 News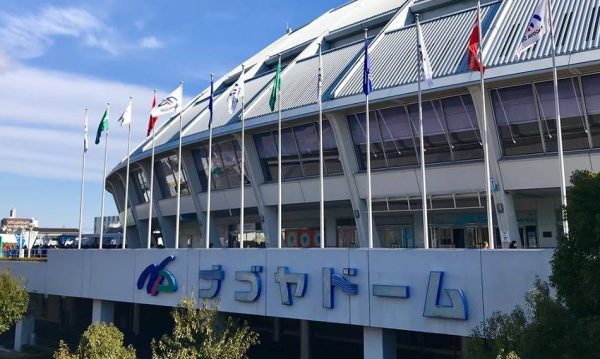 Just three days ago, B'z cut short a show at FM802 ROCK FESTIVAL RADIO CRAZY 2017 due to illness affecting Koshi's throat as covered in a previous report. Today, the band have returned to the live stage in strong form at Nagoya Dome with a complete showing. Following the earlier cancellation, fans on Japanese social media encouraged Koshi to take a break and not push himself for the show performed here. The band performed two shows at the same venue, after which the band will have a one week break. Further dates will see the tour running through February 4, 2018 in Osaka.
A new unreleased song has also been used as an Ending SE since December 23rd, where it debuted during the Fukuoka Yahoo! JAPAN Dome showing.
The full setlist is posted below to avoid spoilers for those attending the shows, along with tallies on when each song was last played live.
B'z LIVE-GYM 2017-2018 "LIVE DINOSAUR" Setlist
[December 31, 2017 at Nagoya Dome]
1. Seimei
2. CHAMP
3. Kodoku no Runaway ★
4. Haruka
5. Rooftop
6. FIREBALL ★
7. MOTEL ★ / Don't Leave Me ★
8. Akai Kawa ★
9. SKYROCKET
10. Sore Demo Yappari
11. Itoshiki Yuurei
12. Yowai Otoko
13. Purple Pink Orange
14. Ichibu to Zenbu
15. DIVE ★
16. Dinosaur
17. King Of The Street
18. Fukiarenasai
19. Still Alive
—ENCORE—
/ Itsuka no Merry Christmas — Removed after December 24 show
20. ultra soul
21. BANZAI ★
Ending SE: Hitori Janai Kara -Theme Of LIVE-GYM- / **Untitled New Song** (Since December 23rd)
★ denotes a rare or otherwise notable inclusion
Tour Notes to Date
With last performance included where applicable
Haruka / Rooftop / SKYROCKET / Sore Demo Yappari / Dinosaur / King Of The Street / Fukiarenasai
— Performed for the first time aside from special showing at 7-Eleven presents B'z PREMIUM LIVE
Itoshiki Yuurei / Yowai Otoko / Purple Pink Orange
— Performed for the first time
Seimei / CHAMP / Still Alive / ultra soul
— Performed earlier in B'z SHOWCASE 2017 -B'z In Your Town-
FIREBALL
— B'z LIVE-GYM 2002 "Rock n' California Roll" [15 Years] — apart from special showing at 7-Eleven presents B'z PREMIUM LIVE
Kodoku no Runaway
— B'z LIVE-GYM Pleasure 2008 -GLORY DAYS- [9 Years] — apart from special showing at 7-Eleven presents B'z PREMIUM LIVE
Don't Leave Me [4 of 7 Shows]
— B'z LIVE-GYM 2015 -EPIC NIGHT- [2 Years] — apart from special showing at 7-Eleven presents B'z PREMIUM LIVE
MOTEL [3 of 7 Shows]
— B'z LIVE-GYM 2012 -Into Free- [5 Years] — apart from special showing at 7-Eleven presents B'z PREMIUM LIVE
Akai Kawa
— B'z LIVE-GYM '94 "THE 9TH BLUES -Part2-" [23 Years]
DIVE
— B'z LIVE-GYM Pleasure 2013 -ENDLESS SUMMER- [4 Years] — apart from special showing at 7-Eleven presents B'z PREMIUM LIVE
Itsuka no Merry Christmas [5 of 18 Shows]
— B'z LIVE-GYM 2011 -C'mon- [6 Years]
BANZAI
— B'z Special LIVE at EX THEATER ROPPONGI [4 Years]