B'z LIVE-GYM 2017-2018 "LIVE DINOSAUR" Filmed in Saitama
Posted on January 25, 2018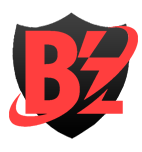 News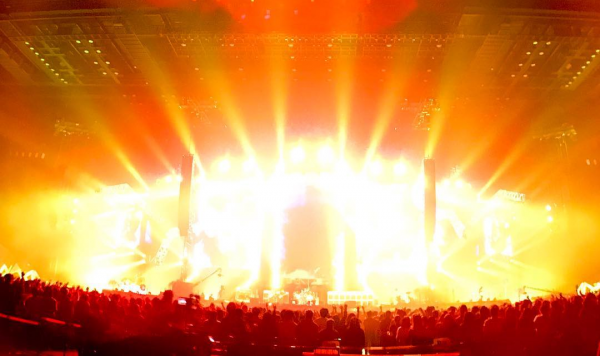 Fans that attended the band's January 14 LIVE-GYM show at the Saitama Super Arena were greeted with an announcement as they entered that the show would be filmed. This was the second of two shows at the venue, with the band performing the same setlist on both nights as well as wearing the same on-stage outfits. This marked the first time during the tour that the two power ballads early in the setlist that had been alternated throughout remained constant for consecutive shows.
Most likely, pick-up shots were also filmed as a precaution on the first night in the event additional footage was needed during editing. This was similarly the case with B'z LIVE-GYM 2006 "MONSTER'S GARAGE" and its celebrated home video release. The show was primarily filmed at Tokyo Dome, but certain portions from their showings at Nagoya Dome and Fukuoka Yahoo! JAPAN Dome were supplemented as well.
A home video release of B'z LIVE-GYM 2017-2018 "LIVE DINOSAUR" is expected to follow later this year, in May, June, or July. To avoid spoilers for those attending the remaining shows, the setlist for the prospective home video is preserved below.

B'z LIVE-GYM 2017-2018 "LIVE DINOSAUR" Setlist
[January 14, 2018 at Saitama Super Arena]
1. Seimei
2. CHAMP
3. Kodoku no Runaway ★
4. Haruka
5. Rooftop
6. FIREBALL ★
7. MOTEL ★ (Alternated with "Don't Leave Me" elsewhere in the tour)
8. Akai Kawa ★
9. SKYROCKET
10. Sore Demo Yappari
11. Itoshiki Yuurei
12. Yowai Otoko
13. Purple Pink Orange
14. Ichibu to Zenbu
15. DIVE ★
16. Dinosaur
17. King Of The Street
18. Fukiarenasai
19. Still Alive
—ENCORE—
20. ultra soul
21. BANZAI ★
★ denotes a rare or otherwise notable inclusion