Gibson to Release Reissued Tak Matsumoto Signature Les Paul?
Posted on February 6, 2018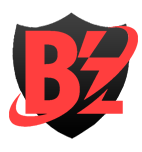 News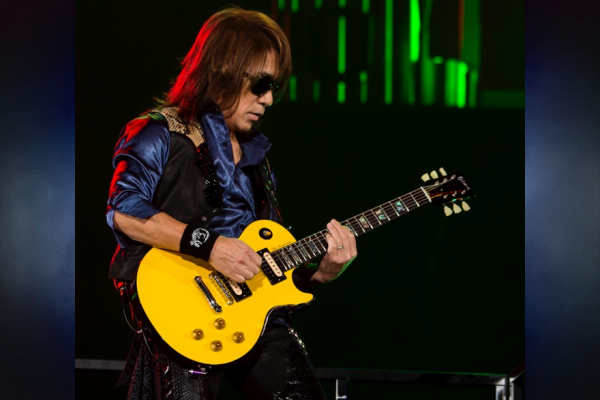 In recent live appearances, including those for television and as part of B'z LIVE-GYM 2017-2018 "LIVE DINOSAUR", Tak Matsumoto has utilized a litany of guitars from his massive collection. This includes several of his signature models from the Gibson Custom Shop, but an inclusion that caught particular attention was what appeared to be the 1999 Gibson Les Paul Tak Matsumoto signature guitar in Canary Yellow. This was unusual because the guitar was last used as part of B'z LIVE-GYM 2001 "ELEVEN" and has not seen the live stage in the years since.
Distinguished music webzine Barks today published their customary report on the equipment used by Tak during the tour. Along with specifying the guitars used for each song along with the amplifiers and effectors, there are accompanying images of the exact instruments played. Most interestingly, the photoshoot did not include the aforementioned Canary Yellow signature, nor did it identify the guitar by a specific name. A blurb accompanying the article explains the omission thusly:
"Although it was not possible to photograph due to being a prototype, a Gibson Les Paul signature model in Canary Yellow was used during four songs. This appears to be a different model from that used in the past, so stay tuned for additional information in the future."
Tak's history with Gibson guitars dates back to the early 1990s. In 1994, after B'z had topped the Japanese music industry, Tak became the owner of an extremely valuable guitar: an original 1959 Gibson Les Paul Standard, serial number #9-1156. The instrument, now worth hundreds of thousands of dollars, is not used live as a precaution but has been used during recording over the years. A reproduction of this guitar was made as a limited edition for the Japanese market in 2016.
By 1999, after B'z made headlines with B'z The Best "Pleasure" becoming the best-selling album in the country's history and its similarly successful companion B'z The Best "Treasure", Gibson approached Tak with the prospect of becoming their latest Les Paul signature artist, and the first from Asia. In time, Tak has become the guitarist with the most signature instruments produced by Gibson.
Whether the guitar will be reproduced and released akin to his past signatures or is a limited reissue prepared to commemorate the band's thirtieth anniversary has not been confirmed.