New Song "Majestic" Featured in Pocky Commercial
Posted on September 1, 2018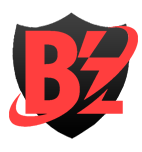 News
An all-new B'z song entitled "Majestic" is now serving as the theme to a new Glico Japan Pocky commercial, depicting the parent-child relationship of the fictional Akai family, with Pocky as its main focus. The commercial will begin airing in Japan from September 4, 2018.
An Instagram account has also been created, showcasing the daily life of the Akai family.
Shorter 15 second and 30 second versions of the commercial are also available for viewing below.