Tak & Koshi Appear As Guest Performers at LOUDNESS Event
Posted on September 24, 2018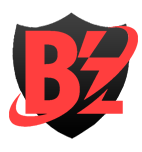 News
Tak Matsumoto and Koshi Inaba appeared as scheduled for the September 24 concert for another Japanese rock band, LOUDNESS.
The two have been associated for years and featured on each other's works for a long time including their bassist Masayoshi Yamashita performing with Tak on his 2016 solo tour The Voyage. In a 2013 special live show, on the fifth anniversary of the band's drummer Munetaka Higuchi's passing, B'z included a cover of the LOUDNESS song "Crazy Nights" in their own setlist.
For the LOUDNESS & FRIENDS event held today, Tak appeared on stage during "Crazy Nights" while Koshi appeared separately for "Crazy Doctor". This was chosen because of it being a favorite of Koshi with footage existing of him covering it in his youth.