New Concept Album "FRIENDS III" Releases December 8!
Posted on October 22, 2021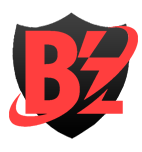 News
The previously teased "FRIENDS III" concept album has finally received a release date: December 8, 2021! After "FRIENDS II" made a departure from the concept to follow a narrative with its "AOR" concept, "FRIENDS III" returns to the original concept by telling a story throughout each of the seven tracks featured on the album.
In addition, a newly recorded version of the classic "Itsuka no Merry Christmas" is featured as a music video on DVD on the limited edition of the release.
"FRIENDS III" will see its live debut during the upcoming concerts "B'z presents LIVE FRIENDS" scheduled to take place on November 16/17, 2021.
FRIENDS III
Release Date: 08/12/2021
Price: 2500 JPY + tax

1.harunohi
2.Season End (シーズンエンド)
3.midare chiru (ミダレチル)
4.Friends Ⅲ
5.Butterfly
6.konna toki dake anata ga koishii (こんな時だけあなたが恋しい)
7.GROW&GLOW