Recent Videos
Tag Archives:
FRIENDS III
Posted on October 22, 2021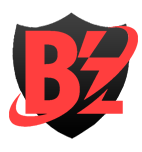 News
The previously teased "FRIENDS III" concept album has finally received a release date: December 8, 2021! After "FRIENDS II" made a departure from the concept to follow a narrative with its "AOR" concept, "FRIENDS III" returns to the original concept by telling a story throughout each of the seven tracks featured on the album.
In addition, a newly recorded version of the classic "Itsuka no Merry Christmas" is featured as a music video on DVD on the limited edition of the release.
"FRIENDS III" will see its live debut during the upcoming concerts "B'z presents LIVE FRIENDS" scheduled to take place on November 16/17, 2021.
FRIENDS III
Release Date: 08/12/2021
Price: 2500 JPY + tax

1.harunohi
2.Season End (シーズンエンド)
3.midare chiru (ミダレチル)
4.Friends Ⅲ
5.Butterfly
6.konna toki dake anata ga koishii (こんな時だけあなたが恋しい)
7.GROW&GLOW
Posted on October 17, 2021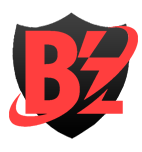 News

Just as the band's most recent and first ever rock project "B'z presents UNITE #01" wraps up, B'z continues their activities by announcing a pair of live shows titled "B'z presents LIVE FRIENDS". The two in-person shows held at Tokyo Garden Theatre on November 16 and 17 will follow the "FRIENDS" motto under which B'z have already released "FRIENDS" and "FRIENDS II".
The two in-person live shows are followed by a live stream of the show on December 24th, which is available as a video-on-demand afterwards until January 3, 2022. Fanclub members will get to see an exclusive 30 minute making-of video in addition.
In addition to the live shows, the band has teased the release of their upcoming concept album "FRIENDS III" which marks the release of their first concept album in 25 years following the release of "FRIENDS II" in 1996. The songs for "FRIENDS III" were created by Tak during his quarantine times as he moved back and forth between Japan and the U.S during the on-going pandemic. No further details on the album content are known except that it is coming "this winter" and will be released following the two live shows.
B'z presents LIVE FRIENDS
Tokyo Garden Theatre — November 16, 2021 OPEN: 16:00 (JST) START: 17:30 (JST)
Tokyo Garden Theatre — November 17, 2021 OPEN: 16:00 (JST) START: 17:30 (JST)

Live Stream — December 24, 2021 START: 20:00 (JST)
Video-on-Demand — December 24, 2021~January 3, 2022

Tickets
SS Ticket (front row; fanclub only): 19,000 JPY
S Ticket: 15,000 JPY
Live Stream: 4,500 JPY


B'z Support Members:
Akira Onozuka (Keyboard), Yoshinobu Ohga (Guitar), Yukihide"YT"Takiyama (Bass), Noriyasu "Kaasuke" Kawamura (Drums)
FRIENDS Special Band:
<Percussion> Nobu Saito, <Chorus> Yuiko Tsubokura, <Violin>・1st Rie Kodera, Kie Terashima, Mai Tanizaki, ・2nd Erina Sato, Kei Amano, Momoko Arai, <Viola> Yoko Mitani, Hirono Ohtsuji, <Cello> Kazune Koshikawa, Chiharu Miki, <Flute> Rie Akagi, <Saxophone> Fire Watanabe, <Trumpet> Osamu Ueishi, <Trombone> Azusa Tojo