Music Freak Magazine Vol. 160
Posted on April 13, 2008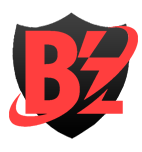 News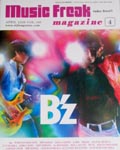 The latest issue of the free Music Freak Magazine features a review of the latest single, BURN -Fumetsu no Face- (BURN -フメツノフェイスー), as well as the latest article from their "more plus B'z life" series.
"more plus B'z life" Vol. 5 features a survey of "B'z Songs Women Want Men To Hear" (女性が男性に聴いて欲しいB'zの曲).
See the Top 20 songs below.
…..
Top 20 "B'z Songs Women Want Men To Hear"

01. Itsuka no Merry Christmas (いつかのメリークリスマス)
02. Calling
03. SUPER LOVE SONG
04. Nanto Iu Shiawase (なんという幸せ)
05. Eien no Tsubasa (永遠の翼)
05. OCEAN
05. LOVE PHANTOM
08. Mou Ichido Kiss Shitakatta (もう一度キスしたかった)
09. ultra soul
10. Konya Tsuki no Mieru Oka ni (今夜月の見える丘に)
11. ALONE
12. Brotherhood
13. Everlasting
14. Ai No Mama ni, Wagamama ni Boku wa Kimi Dake wo Kizutsukenai (愛のままにわがままに僕は君だけを傷つけない)
14. Boku ni wa Kimi ga Iru (僕には君がいる)
14. ONE
17. love me, I love you
18. HOME
19. Warp
20. Naite Naite Nakiyandara (泣いて泣いて泣きやんだら)
Next Volume

The next volume of "more plus B'z life" features an interview with Suzuki Kenichi from "Be Planning" (those responsible for the art direction for B'z), which will unveil previously untold stories behind the creation of the CD jackets. Stay tuned for the next issue of the Music Freak Magazine, which will be released on May 10th!