Be With! Official Fanclub Magazine Vol. 77 Out!
Posted on April 15, 2008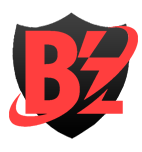 News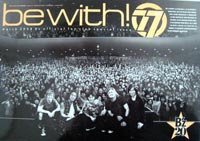 Today, the official B'z fanclub (B'z PARTY) shipped out the latest issue of the fanclub's official magazine, "be with!". It features "TAK'S BIRTHDAY SPECIAL" because, as we all know, Tak's birthday was on March 27. In addition, there's a great backstage report from the LIVE-GYM 2008 "ACTION" tour and related tidbits.
As is the case with every issue, there's a special "FLASH BACK" page devoted to the ongoings of B'z from the olden days. This time, they went with 1998.
If you wish to grab one of these issues, you may want to try getting it from Yahoo! Auctions Japan.
If you aren't fortunate enough to get your hands on the issue, don't fret. As soon as I receive mine, I'll post a detailed report of its contents. Stay tuned.