Recent Videos
Tag Archives:
Be With!
Posted on August 8, 2016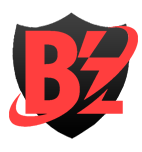 News
As you've probably noticed, ever since Koshi and Tak had wrapped up their respective solo projects, it has been very quiet on the B'z front despite the announcement of a new song, "Sekai wa Anata no Iro ni Naru", which ties into the Conan franchise. The latest issue of the fanclub magazine, Be With! Vol. 110, was supposed to shed some light on their future plans and their current work, but no new information could be extracted from the interview.
Both say they are working on new music. Tak Matsumoto is very likely preparing new B'z songs, while Koshi is working on a solo project with Stevie Salas. In the interview, Koshi mentions he wasn't in the mood for work for quite a while, and didn't start working until after Golden Week in the beginning of May. He does not mention why, but the passing of his father on April 15th may be the cause of that. Said solo project may not come to fruition until Fall, with an announcement to be expected for September at the earliest. Another solo tour for early 2017 may also be thinkable for Koshi, depending on how well the record does, according to Salas.
Koshi's recently announced song 「YELLOW」 was, in fact, rushed to meet the deadline for the commercial, and Koshi has since reworked the lyrics to the song, as evidenced in the new version of the commercial. (old one for comparison)
As for Tak, he talked about his solo tour and the recent reveal of his 1959 Gibson Signature model. Gibson approached him last year, and asked him what he'd think if they made such a model for him. Tak gladly accepted. A Gibson employee visited Tak and took pictures of Tak's 1959 model from every angle and in great detail, so they'll be able to reconstruct it later. On the B'z front, Tak assures that he's working on something, but it may take some time before they can announce something. Koshi may even be working on his solo project and the new B'z project at the same time, as Koshi is in contact with Tak.
All in all, us B'z fans are expected to be patient for just a little longer! We'll keep you updated, of course!