B'z Database: Coming Soon
Posted on May 8, 2008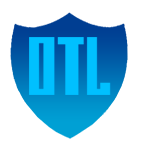 Site News
We here at OTL have been working on a secret project for quite some time now. With the size of the B'z discography and the mere length of their amazing career, it seems only natural that all of the information pertaining to the band and its success should be gathered in one place. That's where the B'z Database comes into play.
Read on for more information!
Right now, we have just finished inputting all of the songs into all of the albums, singles, and other releases. This is all just back-end so that the database will operate as needed once it's finally implemented into the final design scheme. It took quite a while to add every single B'z song into a workable database, with romanizations and translations of all the titles (as you can likely imagine). As crazy as this will sound… That's only the beginning of the work.
Why? Well, we don't want to just bring you a database of the songs and albums and the like. We wanted to do something more–something that's not really been done before, for practically any band. We wanted to make this a database of not only the songs, but of the LIVE-GYMs, TV performances, tie-in promotions, and just about every other thing you can think of.
But what does that mean, practically? Let's start by theoretically clicking on a song. You will see this individual song with the general information on it, including any remixes it's had (and details on each), every album it's been included on and the like. That's all just face information, though. What we really wanted to do is take it to a whole new level.
Right on the song page, you can see every single instance it was played live, down to the very show it was played at. Beside of this, you'll see the support members who played at that show. Not satisfied? Click on that support member. From there, you'll be able to see every single song that particular support member recorded with the band and every single song he has ever played live with B'z.
Along with this, all of the LIVE-GYMs will be covered as well, naturally, and in as much detail as possible. Nothing will be left out in the end–don't worry.
We're working really hard to bring this project to light, and hope that all B'z fans from all around the world will find it useful. From the amazing search feature down to the comprehensive lists of every possible detail related to B'z, we're really doing our best on it.
The B'z Database is scheduled to go live sometime during the summer.
Below is a sneak-peek at a very early version of the design, which has actually changed quite a bit even since I took this screenshot…