B'z 20th Anniversary Special Website Update
Posted on June 10, 2008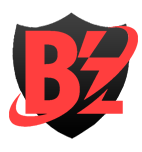 News
The B'z 20th anniversary special website has been updated today to feature the intermediate results on the requests for B'z The Best "ULTRA Treasure"!
You're probably wondering if your requested songs made it onto one of the 2 discs, but fear not! Song requests can be made until June 30, so this is definitely not the final result! Without any further ado, here are the TOP 40. The songs, which are likely to hit the cds.
If you can read the japanese song titles, you can check out the list on the B'z 20th anniversary special website HERE. If you want to see a transcribed version of the songs, please read on.
B'z The Best "ULTRA Treasure" Requests: Intermediate Results

1. Brotherhood
2. ONE
3. Koi-Gokoro (KOI-GOKORO)
4. Wonderful Opportunity
5. BURN -Fumetsu no Face-
6. New Message
7. Yumemi ga Oka
8. Sayonara Nanka ha Iwasenai
9. Ai ja Naku Naru Hi
10. Pierrot
11. DEVIL
12. Swimmer yo!!
13. Home (U.S. iTunes Version)
14. Mou Ichido Kiss Shitakatta
15. RUN
16. BLOWIN'
17. YOU & I
18. Gekkou
19. Arakure
20. Nagai Ai
21. TIME
22. ROCK man
23. OH! GIRL
24. LOVE IS DEAD
25. Yuruginai Mono Hitotsu
26. Kienai Niji
27. Haru
28. MOTEL
29. Happiness
30. Don't Leave Me
31. ALL-OUT ATTACK
32. F-E-A-R
33. Taiyou no Komachi Angel
34. Magnolia
35. Liar! Liar!
36. Real Thing Shakes
37. GIMME YOUR LOVE -Fukunetsu no LOVE DRIVER-
38. Dakara Sono Te wo Hanashite
39. NATIVE DANCE
40. MOVE