Be With! Official Fanclub Magazine Vol. 78 Now Shipping!
Posted on July 15, 2008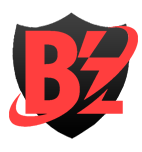 News
Yep, this is it, guys. Be With! Vol. 78 is now getting shipped to B'z PARTY members across Japan. If you also wanna get a copy of this issue, you might wanna try Yahoo! Auctions Japan. There are plenty of those.
This issue contains an interview with Tak and Koshi, where they comment on each song that came with B'z The Best "ULTRA Pleasure". B'z Net Party member Mameshibaken was so kind to translate it for everybody, so please check it out here: http://xmameshibakenx.web.fc2.com/interview.html
The contents are as follows:
1.B'z INTERVIEW B'z The Best "ULTRA Pleasure" & B'z The Best "ULTRA Treasure" Special
2.RETURN TO Pleasure
3.B'z LIVE-GYM 2008 "ACTION" BACKSTAGE REPORT
4.FLASH BACK B'z
5.20TH ANNIVERSARY MEMORIAL GOODS
6.20TH ANNIVERSARY SPECIAL PROJECTS
7.Q & A CORNER
8.F.C. CORNER
9.PRESENT & QUESTION
10.HOROSCOPE
11.DISCOGRAPHY
12.RANDOM INFORMATION
13.PARTY'S INFORMATION
14.NEXT BE WITH