Few B'z Updates
Posted on September 14, 2008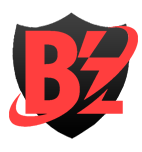 News
First of all, I forgot to mention that the japanese TV channel NHK is going to air a 20th anniversary B'z special on October 6th. It is going to be 48 minutes long and won't include any commercials. It's probably going to be something similar to the 15th anniversary special that aired on TV, which included a thorough interview with B'z and a secret live performance.
Furthermore, B'z Official LIVE-GYM page has been updated to feature the first impressions on the Pleasure 2008 tour! Be sure to check them out here: http://bz-livegym.com/report/index.html
Also, as B'z The Best "ULTRA Treasure" is about to be released, people have a chance to receive special goods when they buy a copy of B'z The Best "ULTRA Treasure" in stores listed on the 20th anniversary special website. These goods include a "Treasure Can", a set of pair rock glasses, an "ULTRA BOX", a clear file, a key holder or a set of stickers. More information here: http://www.bz20th.com/shop/
And, what's more, is the fact, that B'z PARTY members seem to get a copy of a new official B'z PARTY bootleg called B'z Official Bootleg Hidden Treasure~Typhoon No.20~. A bunch of people discussed this in a community's thread on mixi. It looks like a few people got the bootleg delivered a little early, since it was originally scheduled to ship to B'z PARTY members around September 20th. And, guys, it's going to be a DVD. If I get my hands on more information, I'll let you know!