New Album Coming in November?!
Posted on August 25, 2009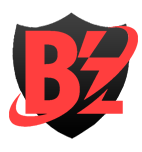 News
So yeah, it has been quite a while again. I'm finally done with work, and now I'm just waiting for university to start (Oct. 5). 🙂
Really pumped for it.
There have been some rumors about B'z lately. With "PRAY" officially announced(also available for download as ringtone as of 8/24) as a theme song for a movie, and a new song(the title is "My Lonely Town", by the way) that has been played at SHOWCASE 2009 and Summer Sonic 2009, fans speculate whether a new album is going to be released in the near future, or not. I'm guessing B'z still has got a few songs up their sleeves they can produce an album with.
The other day, I got some inside info from a friend, who read an interesting post by a B'z fan somewhere on the internet. That fan claimed he was eavesdropping on the SHOWCASE 2009 staff, and apparently heard that the new album is scheduled for November. The LIVE-GYM is to follow early 2010.
I, myself, have been speculating about an album release due end of the year, so this could only confirm my prediction. It would really make sense, since they didn't announce another single with PRAY(which was the case with "Eien no Tsubasa", though). On the other hand, the release window could've been too tight to release another single shortly after "Ichibu to Zenbu/DIVE" was released, since we're talking about September. As a single has not been announced, it is highly likely, that the song will hit the movie's official soundtrack CD.
This is still all rumors and speculation, but what is your take on it?  What do you think?