B'z NEW ALBUM MAGIC & LIVE-GYM 2010 ANNOUNCED!
Posted on September 27, 2009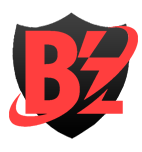 News
Way to go there, guys! This has not been announced on the official website at the time of this posting.(Update: Now on official site as well) I just read it on a japanese blog, who read it in a newspaper this morning.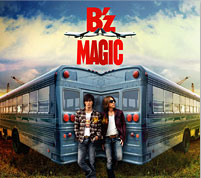 So yeah, 17th album "MAGIC". It's going to be out November 18th, 2009 (I told you so! November!). The Limited Edition comes with bonus documentary footage as well as live footage from SHOWCASE 2009 and SUMMER SONIC 2009. The bonus DVD is entitled "Magical Backstage Tour 2009".
Limited Edition Price: 3780 Yen (tax incl.)
Regular Edition Price: 2940 Yen (tax incl.)
Tracklisting:
01. Introduction
02. DIVE
03. Time Flies
04. MY LONELY TOWN
05. long time no see
06. Ichibu to Zenbu
07. PRAY
08. MAGIC
09. Mayday!
10. TINY DROPS
11. Dare ni mo ienee
12. Yume no Naka de Aimashou
13. Freedom Train
B'z LIVE-GYM 2010 "Ain't no magic"
Schedule

January 14, 2010 — Aomori Civic Cultural Hall
January 15, 2010 — Odate Shimin Bunkakaikan
January 17, 2010 — Sendai Sunplaza Hall
January 19, 2010 — Fukushima-ken Bunka Center
January 22, 2010 — Asahikawa Shimin Bunkakaikan
January 24, 2010 — Hokkaido Kousei Nenkin Kaikan
January 26, 2010 — Hakodate Shimin Kaikan

February 12th, 2010 — Fukuoka Yahoo Japan! Dome
February 13th, 2010 — Fukuoka Yahoo Japan! Dome
February 17th, 2010 — Nagoya Dome
February 19th, 2010 — Nagoya Dome
February 20th, 2010 — Nagoya Dome
February 24th, 2010 — Kyocera Dome Osaka
February 26th, 2010 — Kyocera Dome Osaka
February 27th, 2010 — Kyocera Dome Osaka
March 3rd, 2010 — Tokyo Dome
March 4th, 2010 — Tokyo Dome
March 6th, 2010 — Tokyo Dome
March 7th, 2010 — Tokyo Dome