Larry Carlton + Tak Matsumoto = New Album!
Posted on March 28, 2010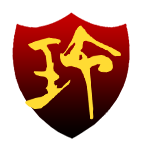 Tak Matsumoto News
Apparently this has been around for some time, and it has not been officially announced yet, however, we do have a source to confirm it: WBA Entertainment Inc.
For those who don't know Larry Carlton, he's an American jazz fusion, pop, rock guitarist and a singer. Throughout his career he's earned 3 Grammy awards for his works.
And here's what they write in the announcement:
Larry Carlton & Tak Matsumoto

Recording a new album together in September 2009

Touring together in 2010 & 2011

Carlton's melodic  yet  aggressive  approach  to writing  and  playing  on  this  CD blended with Tak's proven ability  to write and perform Hit  songs make  for a unique Guitar experience.  Drawing upon their knowledge and different music backgrounds  Larry  &  Tak  have  forged  Eastern  and Western  guitar  styles  to create a truly magical and unique album unlike any other. The best of East and West!
[…]
Source: http://www.wba-ent.com/LarryCarlton/ONESHEET_Larry_Carlton_and_Tak_Matsumoto.pdf
Now, in February 2010 Larry Carlton announced, that the projects with Robben Ford, with Keb Mo, with Tak Matsumoto and his album honoring Gamble & Huff's Sounds of Philadelphia (T.S.O.P) are already completed or in their final stages of completion.
Press release here: http://www.wba-ent.com/Press/LC100218_Larry_Carlton_Fourplay_PressRelease.pdf
Last but not least, here's a performance by Larry Carlton: