B'z LIVE-GYM 2010 Ain't no Magic DVD & Blu-ray 07/28 Out!!
Posted on May 25, 2010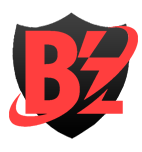 News
B'z finally announced the release of their 2010 tour finale B'z LIVE-GYM 2010 "Ain't no Magic" at Tokyo Dome. It's going to be July 28th, 2010. Approximate run time is going to be 151 minutes (over two hours!!). There are no extras included, obviousy because of the DVD that came with MAGIC. As for the set list, see this post: B'z LIVE-GYM 2010 "Ain't No Magic" Dome Tour Set List.
The price is the same for both editions: 6,300 Yen. You can either grab the 2 DVD set or the Blu-ray set! Don't hesitate! 😉
Preorder (2 DVD Edition): [CDJapan.co.jp] — [HMV.co.jp]
Preorder (Blu-ray Edition): [CDJapan.co.jp] — [HMV.co.jp]