Pictures From Tokyo Jazz & TV Broadcast *UPDATE*
Posted on October 3, 2010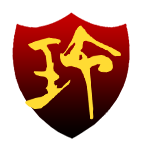 Tak Matsumoto News
A few days ago pictures from the Tokyo Jazz Festival 2010 were posted on the festival's site. I have them here for your enjoyment. Also, the Tokyo Jazz Festival 2010 will be aired on NHK BShi(HD) on October 6,7 and 8 from 11:30 PM to 12:59 AM respectively as well as on NHK BS2 on October 16 from 1:30 PM to 6PM (whoa, really?).
It is unclear to what extend the performance of Tak and Larry will be broadcasted on TV, or if they will be shown on TV at all.
*Update*: The following songs will be shown on TV: Tokyo Night, Take Your Pick and Jazzy Bullets! This particular program is airing October 6.
Source: http://cgi4.nhk.or.jp/hensei/program/p.cgi?area=001&date=2010-10-06&ch=10&eid=24250
If I get ahold of that, of course I'll post it here 🙂
Click "read more" to see the pictures!