Message For B'z Fans From Barry Sparks
Posted on October 6, 2010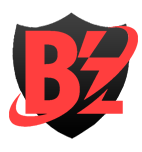 News
We're all excited about Tak and Koshi's current solo projects, but looks like there won't be a break and B'z will be back with a new release soon! Barry Sparks has left a message for B'z fans on his official website.
The message reads as follows:
For you BZ fans, I'm anxiously waiting to begin working on their next project! They have been very busy with their solo albums which are doing very well in Japan. As usual, many thanks go out to the very supportive fans who enable me to do this fun job year after year!
Thanks to a certain someone who posted this and made me aware of it! 🙂
Stay tuned, fans! 😉