Koshi Inaba Live 2010 ~en II~ DVD & Blu-ray 2/16 Out!!
Posted on December 25, 2010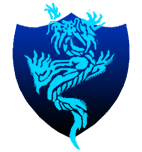 Koshi Inaba News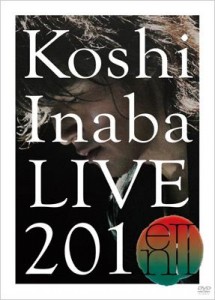 What a great Christmas present for Koshi Inaba fans! On B'z Official Website, the video release of Koshi Inaba's ~en II~ was announced, and it is going to be out on February 16th, 2011. The release will come in two flavors: DVD and Blu-ray. I think it's about time they started releasing live videos in HD…
Anyway, the DVD version will be 2 disks and the Blu-ray version will be just one disk. There are no extras included, just the live performance itself. I find that a little disappointing, but I guess that every true Koshi fan will buy it anyway! Both releases will be priced at 6300 Yen, which is pretty pricey. The total runtime is 129 minutes, so you've got over 2 hours to watch. If you're wondering what performance was recorded… it is the one at Nippon Budokan. If you would like to catch a glimpse at the live performance, you can visit B'z Official Website as they have updated their intro video.
Setlist:
・ Tamayura
・ My Mirai
・ The Morning Call
・ Okay
・ Eden
・ AKATSUKI
・ Nami
・ LOVE LETTER
・ Toumei Ningen
・ Akai Ito
・ Lone Pine
・ Kono Te wo Totte Hashiridashite
・ LOST~Wonderland
・ Tooku Made
・ ~jam~
・ CAGE FIGHT
・ Koyoi Kimi to
・ Zettai (teki)
・ Shoumen Shoutotsu
・ Hazumu Sekai
・ Itaike na Taiyou
Source(s): B'z Official Website