Win a Poster Autographed by Larry and Tak!!
Posted on January 8, 2011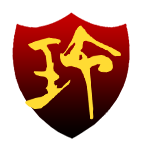 Tak Matsumoto News
I just now discovered that you can win a poster autographed by Larry and Tak by subscribing to Larry Carlton's mailing list! If you want to be part of the drawing, don't hesitate and sign up!!
NEW BONUS! Sign up for Larry's mailing list between now and January 31st, 2011 and you could win a poster autographed by both Larry Carlton and Tak Matsumoto (seen on the right)! If you are already on the list you are eligible to win. Winner will be announced February 1st.
Via: Larry Carlton – Official Website of Mr. 335
Source(s): B'zaholic Blog (Japanese)