Charts: ~en II~, TAKE YOUR PICK
Posted on February 24, 2011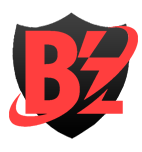 News
Last week, as we know, Koshi Inaba LIVE 2010 -enII- was released.
With not-so-much-surprise, it reached #1 on Oricon on dvd and blu ray charts, with 27.000 and 21.000 copies sold respectively.
Oricon also notes he's the first male solo artist to reach #1 on both charts, just like B'z were the first group to achieve this last August.
Due to the Grammy effect, Take your pick re-entered the Oricon chart, reaching #18. The album even made it up to #4 on the daily album chart for a short period of time. Last week this album was off the top 300, so it's definitely a good result for them.
Source: Oricon