Additional Info About "Don't Wanna Lie"
Posted on March 4, 2011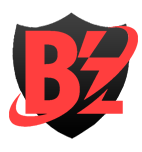 News
News has finally reached official channels as B'z Official Website and Conan-Movie.jp have been updated to report that B'z will indeed serve the theme song for Detective Conan's 15th theatrial movie called "A Quarter of Silence". But that is not all: The very same song is going to be the new opening to the anime series as well. Starting April 30th, the song will be the opening theme to Detective Conan on TV.
A release date has yet to be determined, but considering it is going to make an appearance on TV as well, I say we can expect further news in April.
Oh and don't miss the chance to check out the theatrical trailer which features a small part of "Don't Wanna Lie". Just head over to www.conan-movie.jp, click on "Trailer" and select the first one at the top.