"B'z Office Sends Over 50 Million Yen To Disaster Zone"
Posted on March 22, 2011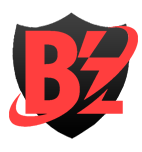 News
B'z management has donated over 50 million Yen(500,000€ / $625,000) to help out people that have lost their homes due to the quake. But that is not all: They are also sending goods such as water into the disaster zone to provide assistance in supplying people with fresh water and food. Taking into account the goods as well as the generous donation, the total value of the donation amounts to more than 100 million Yen.
Being Group – which B'z recording label belongs to – has refused to announce the donation publicly as they do not want it to come off as promotion for the company. The information has been uncovered by an insider who then passed it on to a newspaper, namely Tokyo Sports.
The report states that Being Group has set up emergency headquarters to ensure the safety of their staff and their families.
He also says that Tak Matsumoto has taken interest in doing a collaboration with AKB48 to compose a new song which is different from his current ballads. No plans have been revealed yet, though.