B'z Supportive Message
Posted on March 25, 2011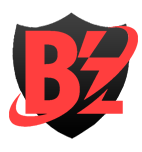 News
This aired today on Music Station:
/// Video was removed by TV Asahi Corp. ///
東北関東大震災での地震と津波により被災された皆様に、心からお見舞いを申し上げます。ツアーで訪れ、地元の方たちと素晴らしい時間を過ごさせていただいた、その多くの町が打撃を受け、想像絶する被害大きさに愕然とし、打ちのめされた気持ちになりました。この厳しい状況から人と町が少しずつでも立ち直るためにわれわれは、自分たちにできることに全力で取り組みます。
-B'z
We would like to express our deepest condolences to everyone who has been affected by the Great Tohoku Kanto Earthquake and Tsunami. We are very depressed by the damage that has been caused in a lot of cities we have visited during our tours and had a great time in, which is way beyond our imagination. In order to help the people in this time of crisis, we're doing everything we can do to help with all our power.
-B'z