B'z LIVE-GYM 2011 in North America
Posted on April 18, 2011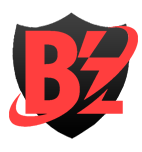 News
B'z is going to tour North America again, for the first time in 8 years. This is probably happening due to Tak Matsumoto winning the Grammy for "Best Pop Instrumental Album" together with guitarist Larry Carlton for their collaborative album TAKE YOUR PICK.  Tickets are going to be on sale locally, so you probably won't be able to buy them online. B'z will tour Vancouver (Canada) on July 20th, San Francisco on July 22nd and Los Angeles on July 24th. The exact venues have yet to be announced.
The tour at a glance:
7/20 Vogue Theatre – Vancouver, Canada
Open: 7 PM Start: 8 PM
(Tickets: http://www.voguetheatre.com/ – AVAILABLE MAY 14 10AM)
7/22 The Fillmore – San Francisco, CA
Open: 8 PM Start: 9 PM
(Tickets: http://www.livenation.com/ – AVAILABLE MAY 15)
7/24 Club Nokia – Los Angeles, CA
Open: 6 PM Start: 7 PM
(Tickets: http://www.ticketmaster.com/ – AVAILABLE MAY 14, 10AM PDT)
Update: Word is out that there might be a livestream for the North American tour so that Japanese fans will be able to watch it as well. That means it could be livestreamed on Ustream or on NicoNico Live. Also, tickets are not available to Japanese fans through B'z Party, however they can buy a "travel package"(with ticket) to the LA performance.
When is B'z finally coming to Europe?!
Oh and here's a snippet from the Japanese newspaper that revealed the information: