Matsumoto Congratulates Carlton For Lifetime Achievement Award
Posted on May 2, 2011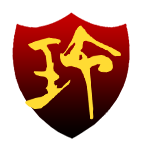 Tak Matsumoto News
Larry Carlton, who won a Grammy Award together with Tak Matsumoto in February this year, has received the George Benson Lifetime Achievement Award at The Canadian Smoothies 2011 on April 29th. A video has been put on vimeo in which various musicians congratulate Mr. Carlton for this outstanding award. Among them is Tak Matsumoto. For the impatient: watch from 3:43!
"Hi, Larry-san! Congratulations to you. You are an amazing guitar player and so inspiring to me. I learned so much by working with you on the Take Your Pick album. So winning a Grammy with you is one of my greatest achievements in my life. I'll treasure it forever. I owe you one."
Larry Carlton: Benson Lifetime Achievement Award from TrueFire on Vimeo.
Congratulations to Mr. Carlton! And may he come to the States or Europe (or both!) and perform with Tak someday! 😉