"Don't Wanna Lie" At No.1 & Special Campaign Announced!
Posted on June 1, 2011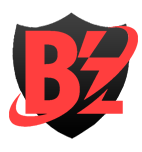 News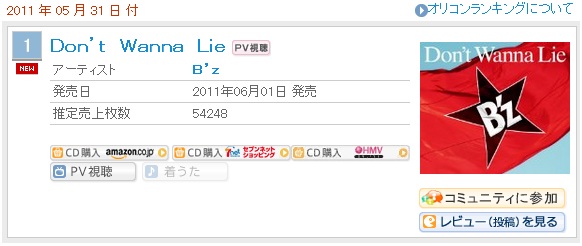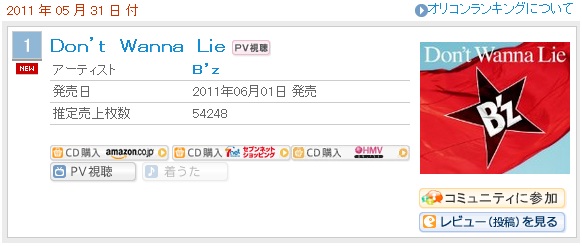 B'z new single "Don't Wanna Lie" officially goes on sale today and directly enters the Oricon Daily Single Charts at #1 with having sold 54,248 copies on its day before official release. Sayonara Kizu Darake no Hibi yo, on the other hand, only sold 50,335 copies on its first day in stores. Pop idol group AKB48's sales have dropped to 21,178 taking 3rd place in the charts.
We'll see if B'z will be able to enter the Weekly Single Charts at the pole position next wednesday. Especially, now that they've announced a new special campaign today (see below).
B'z "Don't Wanna Lie" Special Bonus Campaign
Everyone, listen up! When you get your new single, read this first, before you throw away the seal that comes with the CD.
B'z has announced a special bonus campaign for Don't Wanna Lie. People who bought the Limited Edition of the single, can send in the seal (see sample picture below) and get the chance to enter a prize drawing in which 100 people will get an autographed Don't Wanna Lie flag by B'z! People who bought the Limited and the Regular Edition, can send in both seals and will get a special bonus CD which contains "Don't Wanna Lie ~Ballad Version~". Now, here's the unfortunate thing: The deadline is June 5th June 12th. (stamp date counts)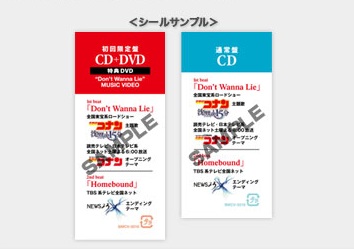 Because of this, a lot of B'z fans in Japan are now rushing into stores to get their copy of Don't Wanna Lie and get a shot at getting one of those precious flags and/or the special CD. This will definitely strengthen B'z sales. Was this simply a marketing move to fight off AKB48's sales? We'll never know.
You're probably thinking "Damn, I won't make it until June 5th!!". That's right, I won't make it either, but, send it in anyway! Perhaps they'll make an exception since it's from overseas.
Send your seal to:
Vermillion Records
B'zスペシャル特典 係 (Try to write it in Japanese… else just write "B'z Special Bonus")
P.O. Box 185
105-8691 (that's the zip code)
Japan
and make sure you include:
– Your Name
– Zip
– Home address
– Age
– Gender
– Phone number
– E-Mail Address (Mobile or PC)
Good luck to everyone!