B'z New Album C'mon 7/27 Out & LIVE-GYM 2011 Members
Posted on June 13, 2011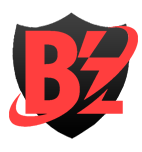 News
Word was out early this time, as we already knew that B'z new album was called "C'mon" and would be out in July, so we were just waiting for B'z Official Website to get updated today! I proudly present B'z new album 「C'mon」! It'll be out July 27th, and feature 13 tracks with Sayonara Kizu Darake no Hibi yo, Homebound, Don't Wanna Lie and ultra soul 2011 among them. I'm hugely disappointed by the limited edition: The CD+DVD version will come with the music videos of Sayonara Kizu Darake no Hibi yo, Don't Wanna Lie and the new track C'mon.
In other words, all the people who bought the CD+DVD version of B'z past two singles, will have nothing but the music video of C'mon as an extra. Who came up with such a crappy idea?
Limited as well as regular editions will include a card with which you can enter a lottery to win tickets for a special B'z live in September. (see below)
B'z new song C'mon, which is also the title of the new album, will be the new PEPSI NEX commercial song starting from July. B'z will likely also be featured in the commercial. In addition to that, PEPSI NEX' summer campaign gives you the chance to win 2 tickets for a special B'z performance called "PEPSI NEX presents B'z 1DAY LIVE" at Shibuya AX on September 28th.
On to other news: the support members for the North American, as well as the Japanese tour have been announced! Also, the Japanese tour is called B'z LIVE-GYM 2011 -C'mon-.
Keyboards: Takanobu Masuda
Drums: Shane Gaalaas
Bass: Barry Sparks
Support Guitar: Yoshinobu Ohga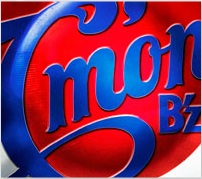 B'z – 「C'mon」
01. C'mon
02. Sayonara Kizu Darake no Hibi yo
03. Hito Shizuku no Anata
04. Homebound
05. Don't Wanna Lie
06. DAREKA
07. Boss
08. Too Young
09. Pilgrim
10. The Meister
11. Dead End
12. Mei Mei
13. ultra soul 2011
Price(limited edition w/ DVD): 3780 Yen
Price(regular edition): 3059 Yen
Release date: 2011.07.27
Pre-order your copy now! (Thanks to Lebon14!)
Normal Edition: [YesAsia (Global)] [YesAsia (US)] [CDJapan.co.jp] [Amazon.co.jp] [HMV.co.jp]
Limited Edition: [YesAsia (Global)] [YesAsia (US)] [CDJapan.co.jp] [Amazon.co.jp] [HMV.co.jp]