Shane Gaalaas Interview in Vancouver Shinpo
Posted on July 13, 2011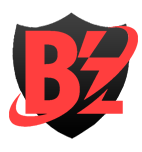 News
The Vancouver Shinpo, a Japanese newspaper located in Vancouver(Canada), features an interview with Shane Gaalaas in its issue dated June 23rd. It looks like B'z management are really focusing on Japanese fans in general, seeing how the interview was published in a Japanese newspaper… in Japanese. Odon of B'z no bise as well as myself have requested Shane Gaalaas for an interview, but he never got back to us with an answer from B'z management.
In the interview, he's talking about the upcoming North American tour as well as his connection to Canada and Japan. I apologize for any translation mistakes I might have made.
The interview
Please tell us about Tak Matsumoto and Koshi Inaba
I haven't met such humble people before. I think their CD sales, ingenuity and skills show pretty much how much work they're putting into their music. But still, they're keeping the balance between being humble and being proud. And it deeply impressed me that they're not egocentric at all, they're working as a team. Matsumoto-san and Inaba-san are like the Sedin brothers (Star players for the Vancouver Canucks).  They're supporting each other to become better at what they do.
Please tell us something about the performance in Vancouver
The set list is a secret, but I think everybody who's coming to see the show will enjoy it. There are a lot of great songs, so it's difficult for me to choose my favorite one, but I'll enjoy performing every single song. As a drummer, I'm challenged with playing a lot of different styles. From funky to jazzy.
What's your current goal?
To create good B'z CDs. As a drummer, I want to continually improve my skills. If I have some free time, I'd like to compose some solo songs, too. And I'd like to get better at surfing and ice hockey as well.
What do you think are the charm points of Japan and Canada?
I love spending time in Japan. I especially like Japan's culture, food and people. There's a lot of wonderful places in Japan, and every time I'm there, there's always a new place for me to discover.
I also like Canada's culture. It's pure. The people are relaxed and I think they enjoy their life without being too materialistic. You can really feel it when you're there.
And it's especially a great place in summer.
You're originally from Innisfail, Alberta. What kind of place is it?
I was born in Edison, Alberta and raised in Innisfail. Innisfail is a small, traditional and idyllic community. It's about an hour drive from Calgary. The place has grown a lot. When I was a kid, about 2500 people were living there, but now, about 7000 people live in the city. It was a great place for me to grow up in. The winters have always been hard and long, but we made the best of it and had fun at playing ice hockey and skiing. And when I was 10 years old, making music became my dream. Since there aren't that many opportunities in such a small place compared to big cities, I had to jam with my band members in my personal time. Most of my family still lives in Innisfail, so I'm trying to see them about twice a year.
Are you looking forward to the North American tour?
Yeah, I'm really looking forward to it. My friends and family plan to come to the performance in Vancouver.
Before I started living in Los Angeles, I used to live in Vancouver for two and a half years.
I remember I was very surprised how open Vancouver's society is. There are a lot of delicious restaurants and I got to meet a lot of wonderful people. I think Canadians are the most friendly people in the world. If I have some time during the tour, I'd love to show my friends the great places in Vancouver.
Do you watch NHL?
Of course!! I'm Canadian, after all!! I probably started playing ice hockey at the same time. Even now, I sometimes go to the skating rink near my house and play hockey.
I support the Calgary Flames as well as the Vancouver Canucks.
When you showed me your CV, I admired all the things you've achieved in your life.  Your skills and passion are a given, but what makes you different from other people?
Thank you. I'm thankful that I can lead my life as a musician. I'm not exactly sure how that makes me different from other people, but I think I've always had the strength to set new goals and pursue them until I've achieved what I wanted. I wanted to do music. I think when people manage to put their energy and passion into something, they'll be able to achieve what they desire. This might be a common way of saying it, but whatever difficulties you might experience, you should always pursue the things you like doing. There might be a lot of difficulties, but you should turn these hurdles into good experiences. And you should have fun at doing that.
The original article: http://www.v-shinpo.com/index.php?option=com_content&view=article&id=274:2011623-26&catid=7:ryugaku&Itemid=8