North American Tour Kicks Off in Vancouver
Posted on July 21, 2011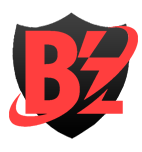 News
B'z no… B'z no… B'z no LIVE-GYM ni youkoso!
B'z LIVE-GYM 2011 -long time no see- kicked off in Vancouver yesterday. Most of the people in the crowd seem to have been Japanese, but the overall concert was great, it seems. According to various voices on the internet, B'z also played some songs in English… and I don't mean the songs we know that are in English, but songs that are originally in Japanese, sung in English. I'm going to keep the set list a secret, since everyone who's not going will probably watch the livestream of the gig in Los Angeles.
Here's also a video taken by a Japanese who films the queue in front of the Vogue Theatre. You can hear him say "mostly Japanese" as he walks along the queue.
And here are some impressions that have also been posted on the Official facebook page: