Sales Break 80 Million Barrier, English Songs To Be Released?
Posted on August 9, 2011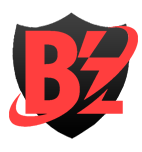 News
B'z sales have been steady and strong, and even after almost 23 years, they still maintain a strong position in the charts. With the release of their new album "C'mon", which debuted at number 1 in the Oricon Weekly Chart with 272,397 copies sold, they've broken the 80 million barrier in terms of total sales. Their total sales now amount to about 80,600,000 albums and singles sold – a first in Japanese history. They are at the top in Japan, with Mr. Children (54.9 million) in second place and Ayumi Hamasaki (49.5 million) in third place.
Will B'z ever stop producing music? No. Read on for the full article.
Tak and Koshi have a passion for music and will continue to produce music as long as they're able to do so. But do they have any special plans for the future? In an interview with Hard News Café, Tak Matsumoto reveals that they would indeed like to do more shows in the U.S. and are actively looking for opportunities to make B'z more known to the U.S. audience. He even goes one step further saying "we'll release songs in English as well". There are rumors out on the internet – there always are – that B'z might release a new single & album by the end of the year. However unlikely that may seem due to the fact that they're touring Japan until late December, B'z might target a U.S. – or even an international – debut.
While their original plan was to get more Americans to know B'z through their LIVE-GYM tour on the West coast in July, most of the people in the audience were from Asia. Even during the world-wide live broadcast of their gig in Los Angeles, there have been only few people outside of Japan that have watched the show online. But it was the first time that B'z played English versions of "Samayoeru Aoi Dangan", "Juice", "SPLASH!" and "Brotherhood". Will this be the new direction B'z will take?
The next "challenge" Tak and Koshi will face, is to see how an American audience will react to their music. They'll join Linkin Park on stage on August 31st for an intimate show to raise money for Japan. In addition to that, their first two LIVE-GYM performances will be in the disaster struck area, in Sendai (Miyagi Prefecture), where all of the earnings will go to charity.
All in all, B'z is all over the place and we can only imagine what they've got in store for 2012! (Perhaps another U.S., or even a world tour?)
Sources:
【オリコン】B'z、前人未到のシングル・アルバム通算8000万枚突破 (Oricon)
Legendary Japanese guitarist reflects on new album, tsunami relief (Hard News Café)
B'z Talk "Secret Show For Japan" with Linkin Park (ARTISTdirect)