LIVE-GYM 2011 -C'mon- Arena Tour Underway!
Posted on September 17, 2011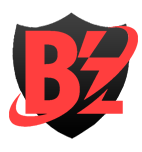 News
Just under two months since B'z made their triumphant return to the North American music stage following an eight year absence, they are now back in Japan and back doing what they do best. As support for only the latest number one studio effort from the band, the similarly titled "C'mon" LIVE-GYM tour kicked off today with a performance at Miyagi Sekisuiheim Super Arena.
B'z will play an encore concert at the venue again tomorrow night, and from there will move onto Sundome Fukui on September 24th. The arena portion of the tour will conclude on November 6th after seventeen performances, with the dome shows beginning on December 4th in Fukoka before wrapping up on Christmas Day at Tokyo Dome.
Setlist obscured beyond the break to avoid potential spoilers.
B'z LIVE-GYM 2011 -C'mon- Setlist (09.17.2011)
Sayonara Kizu Darake no Hibi yo
Samayoeru Aoi Dangan
Don't Wanna Lie
Pilgrim
Hadashi no Megami
Homebound
Boss
Hito Shizuku no Anata
Mei Mei
DAREKA
SPLASH! (English Version)
Brotherhood
#1090 Thousand Dreams (Tak's Solo)
Ichibu to Zenbu
Liar! Liar!
ZERO
DIVE
The Meister
C'mon
Encore
ultra soul 2011
Calling