Pepsi NEX 1DAY LIVE at Shibuya AX: Set List
Posted on September 28, 2011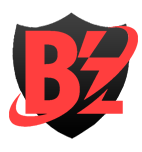 News
The private performance  at Shibuya AX for the 1,000 lucky winners of the PEPSI NEX special campaign has just ended. As usual, we have the set list right here for you! Just so we can all envy those lucky people.
B'z will go back to touring from now on. Their next two performances will be on October 1st and 2nd at the Fukuoka Marine Messe and after that they'll hit the Kobe World Kinen Hall for two performances on October 9th and 10th. C'mon!!
Check out the set list after the break!
Sayonara Kizu Darake no Hibi yo
Samayoeru Aoi Dangan
Don't Wanna Lie
Pilgrim
Hadashi no Megami
Homebound
Boss
DAREKA
SPLASH! (English Version)
Brotherhood
Ichibu to Zenbu
Liar! Liar!
ZERO
DIVE
Encore
C'mon
ultra soul 2011