C'mon Dome Tour Kicks Off In Fukuoka
Posted on December 4, 2011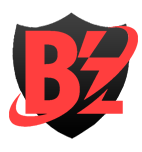 News
The first show of the LIVE-GYM 2011 C'mon Dome Tour has just wrapped up, and we have the set list right here for you. There have been a few changes, but nothing too major. I liked the fact that they threw in a few more rarely played songs. Changes made to the set list are marked as bold.
Check out the set list after the break!
B'z LIVE-GYM 2011 -C'mon- Dome Tour Set List
Sayonara Kizu Darake no Hibi yo
Samayoeru Aoi Dangan
B'z no LIVE-GYM ni youkoso~!
Don't Wanna Lie
Pilgrim
BE THERE
Homebound
Boss
Meimei
DAREKA
SPLASH! (English Version)
Brotherhood
#1090 -Thousand Dreams- (Tak's solo)
BLOWIN'
Ichibu to Zenbu
Hadashi no Megami
Liar! Liar!
ZERO
DIVE
The Meister
C'mon
Encore
Itsuka no Merry Christmas
ultra soul 2011
Calling
Ending Theme: Hitori Ja Nai Kara -Theme of LIVE-GYM-